WOW! okay so first off, this has been a long time coming. I am still in awe that I am at a place of completion with a goal that has been in my heart for the past 16 years – lets keep in mind that I am 33.
My personal / spiritual journey began at the age of 16 years old after the loss of my grandfather who till this day (and will forever) mean the world to me. I acknowledge his passing not only triggered depression but it also woke me up spiritually in ways that made my life make perfect sense. Throughout the depression, the loosing self and finding of self, re-learning self and everything I once knew about ME – I remained grounded in the faith that I had gained a perfect ancestor and it was that faith that got me through some of the hardest moments in my life.
One thing I stand firm in this journey (that no matter how much we think we've grown, the growth "don't stop") is my peace of mind, the way I love myself, the tone I set in the ways I want to be loved by others, the love I pour into others.
What Depression taught me…… (because there's a lesson in everything that causes pain) … that it is possible to grow beyond the things that are sent to make us fall, make us crumble. Depression grew my heart 100x wider, 100x stronger, 100x bigger – it made my love for people expand in ways that are beyond my understanding at times. Depression taught me that it does not have a look, it does not have an image or description or visual – Depression can look like the happiest person in the room, the most energetic person in the space – I've been that happy, depressed person. My biggest lesson is to honor what I am feeling, when I am feeling it – that my feelings matter and they are valid. That no matter what, they should always be respected even if misunderstood.
What the journey taught and has continuously been teaching me……. that life is beautiful. Every single moment of every single day is a blessing. Every breath we take. Every opportunity we are granted to love and be loved, is a gift. Every opportunity to do it again – whatever it may be. The journey has taught me that I am worthy, I am deserving and I am allowed to take up space. Everyday I am learning and growing into the things that serve me and releasing things that don't (and being okay with that). The journey had taught me the importance of self care, making space for myself and honoring the boundaries I've set in order to protect my peace.
My favorite acts of self care include:
Writing (intentional and free writing)
Meditation
Sound Healing
Repeating Mantras and Affirmations
Praying
Resting
Drinking Water
Herbs
Painting
Crying
Manifesting
Candle Work
Tarot
Dancing
Cooking
Showers
Solitude
Surrounding myself with love
Praying that your journey continues to create peace within you. That you continue to learn and grow. Trust yourself enough to know the self love, acceptance and growth is the real reward.
---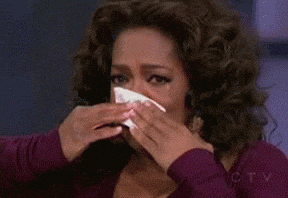 Grateful that this community continues to grow in love. If you are here, I love you!!